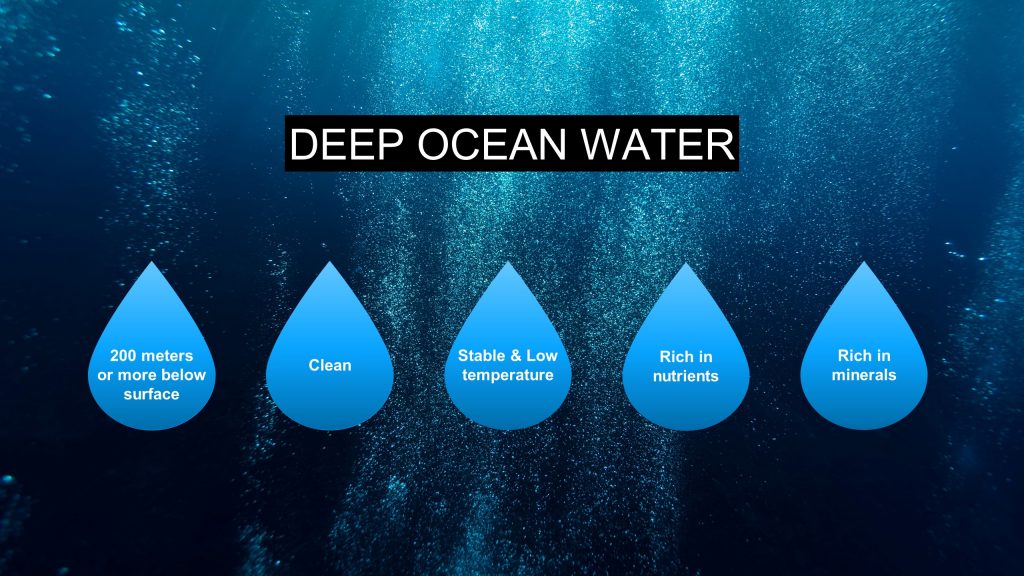 Deep Ocean Water Downstream Industries
YOU CANNOT LIVE WITHOUT WATER
Global demand for fresh water is on the rise. The Gulf Cooperation Council (GCC) countries are situated in the region with the highest water stress levels in the world and are highly dependent on seawater desalination for survival. Annual demand for freshwater in the GCC is expected to expand triple fold to reach 26 billion cubic meters at 2050, a stark difference from the total expected capacity of 9.1 billion cubic meters at 2020.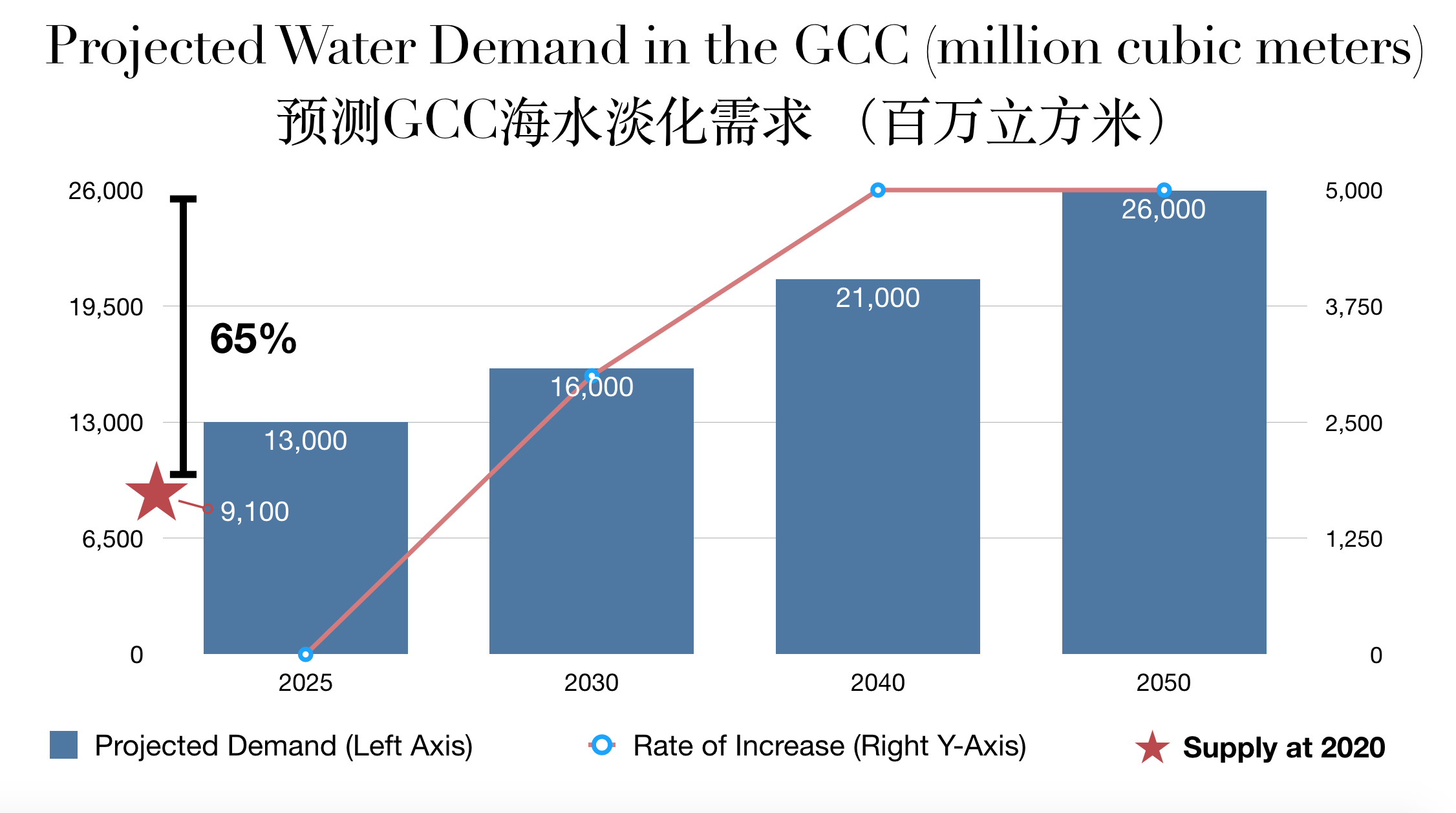 The freshwater situation in the GCC is unique. Seawater desalination plants line the coast of the Arabian Gulf, a natural chokepoint with limited water renewal. Salinity in the Arabian Gulf has been steadily increasing over the years, foretelling the unsustainability of expanding desalination capacity in the Gulf.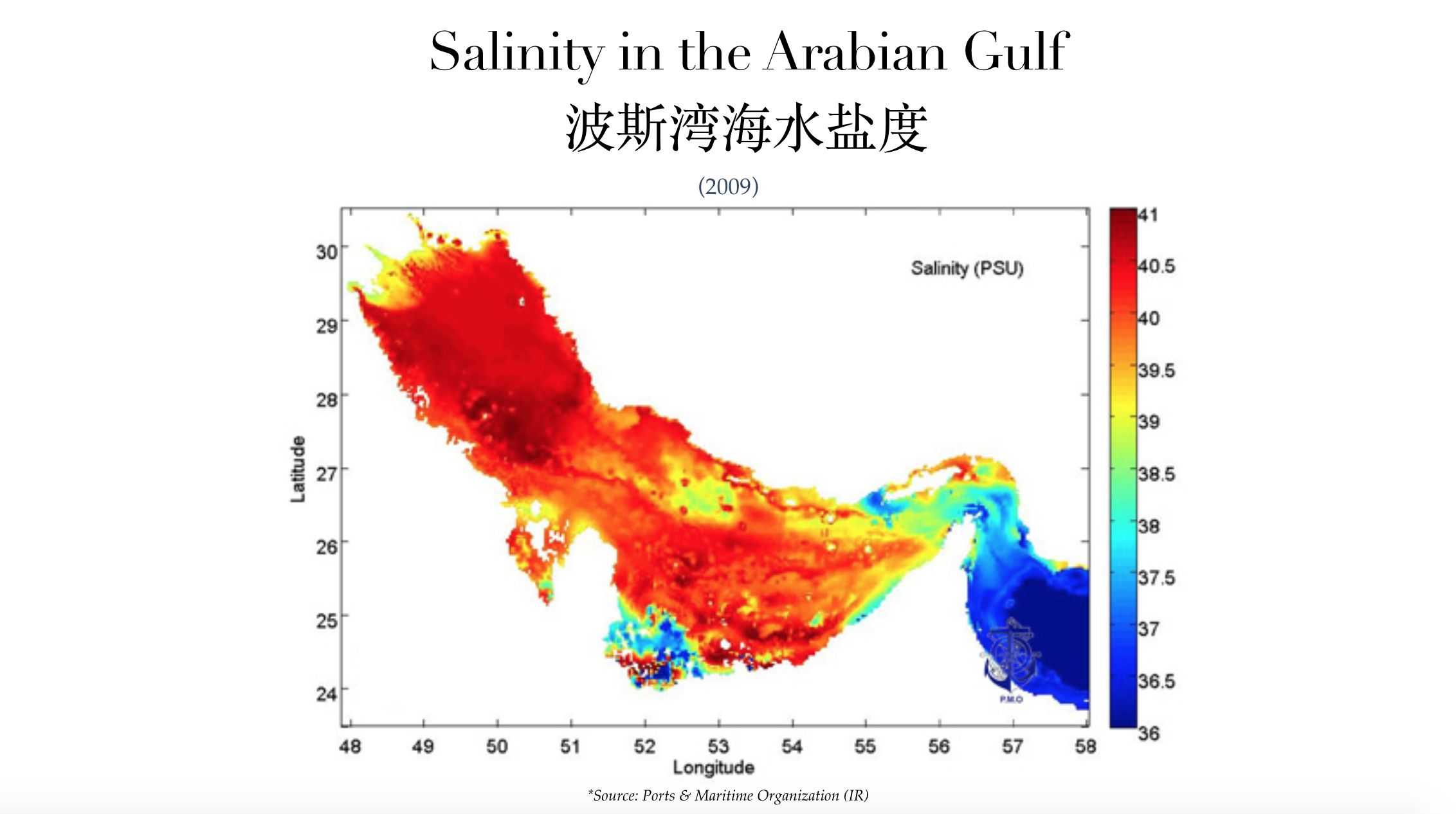 At TFI, we believe such a dire problem requires an innovative, sustainable solution. TFI (Water) was created to develop water solutions for the region, and we pride ourselves in having obtained what we call the "ultimate solution" to the imminent water crisis in the GCC. Our development* can ensure a virtually endless supply of clean, fresh water for the region, and solve the worries of water insufficiency once and for all.
*Privileged information. Interested Parties may contact us for more information.