| | |
| --- | --- |
| Dr Soh Chee Seng (Financial Affairs) | Mr Ng Kai Wa (Technology) |
| Ms Judy Lim (Healthcare) | Mr Leow Teng Hee (Engineering) |
| Professor Anthony Paul Roskilly (Science & Technology) | Mr Lawrence Eu (Audit & Risk Management) |
Dr Soh Chee Seng
Mr Ng Kai Wa
Ms Judy Lim
Mr Leow Teng Hee
Professor Anthony Paul Roskilly
Mr Lawrence Eu (Audit & Risk Management)
Dr Soh Chee Seng
Dr Soh Chee Seng (Finance Affairs)
Dr. Soh Chee Seng is Technical Consultant on Trade Finance Issues for the Association of Banks in Singapore (ABS) and Non-Exclusive External Trade Finance Adviser of a number of international banks in Asia Pacific. He is also member of the Advisory Board of Global Trade Corporation, a software design and implementation company. He has more than 25 years experience in trade finance operations with local and foreign banks in Singapore and Malaysia. He served as a member of the UCP600 Drafting Group commissioned by the ICC Banking Commission to revise UCP500 and member of the task force on international standard banking practice for documentary credits. Dr. Soh is also a member of the Panel of Experts, International Chambers of Commerce (ICC) Rules for Documentary Credit Dispute Resolution Expertise (DOCDEX). Dr. Soh also served as co-chair of the ABS Guidelines on Anti-Money Laundering and Countering the Financing of Terrorism.
Dr. Soh is also council member of ISP ("International Standby Practice") Council and associate director of the Institute of International Banking Law and Practice, Inc., USA. He is editorial member of Documentary Credit World ("DCW"), a monthly publication by Documentary Credit World, Inc., USA. He has also contributed numerous articles relating to trade finance issues to the DCW, i.e. "Escalation Clauses on Oil Letters of Credit", "Revisiting ICC Opinion TA772 – Function of Certificate of Origin" and more. He is also co-writer of "UCP600: An Analytical Commentary" with Professor James E. Byrne, Vincent M. Maulella and Alexander Zelenov, published by the Institute of International Banking Law & Practice, Inc., USA.
Dr. Soh has been invited by ICC National Committees, including ICC Austria, ICC China, ICC Indonesia, ICC Malaysia, Taiwan Academy of Banking and Finance and numerous financial institutions and bankers associations in the region to conduct a series of workshops and seminars on International Trade Finance, Frauds and risks in Trade Finance, Trade Based Financial Crime including Anti-Money Laundering and Terrorists Financing, International Standard Banking Practice, Uniform Customs and Practice for Documentary Credits, International Standby Practice, Independent Guarantees and International Commercial Terms. He has also been invited by the Supreme People's Court of China, Shanghai High People's Court and Tianjin High People's Court to conduct seminars on the ICC ("International Chamber of Commerce") modal rules for independent financial instruments as well as international standard banking practice for the senior judges in China. He has also been invited as an expert witness to give his opinions on numerous LC lawsuits in major cities of China including Hong Kong, Malaysia, Singapore and South Korea.
Dr. Soh received his Ph.D. major in International Law from the China University of Political Science and Law in 2011. His dissertation is "Negotiation under the Law of Letter of Credit". He received his first degree, Bachelor of Commerce with first class honours major in Economics, from Nanyang University, Singapore, in 1973, and completed the Advanced Bank Management Program with the Asian Institute of Management in Manila in 1986.
Mr Ng Kai Wa
Mr Ng Kai Wa (Technology)
Mr. Ng Kai Wa is a renowned serial entrepreneur from Singapore. He is the Founder and CEO of Innomedia Pte Ltd, a leading supplier of Broadband IP Telephony solutions that delivers high-quality voice data over IP networks since 1995.
Mr Ng co-founded Creative Technology in 1981 and served as their Chief Technical Officer and Vice Chairman until 1995. He has been an independent director of Creative Technology since 2005. Mr Ng is also the Chairman of Tocco Studios, a startup offering IT solutions in consumer interfaces and travel mobility.
Mr Ng currently sits on the Board of Advisors, School of Information Systems in Singapore Management University (SMU), and is also a board member of SMU's Institute of Innovation & Entrepreneurship. He also established the "Ng Kai Wa Scholarship" in SMU.
Ms Judy Lim
Ms Judy Lim (Healthcare)
Deeply Passionate about Healthcare and Health Insurance
Ms Lim is a 17 year veteran in the healthcare and health insurance industries. Judy lived and worked in Bangkok, Thailand for 20 years before returning to serve with the Ministry of Health Holdings (MOHH) in Singapore. After her service with MOHH, Judy served with Mobility Saint Honoré (MSH) International, a fully owned subsidiary of the Rothschild family's SIACI Group. MSH International is headquartered in Paris, France and is a world leader in the design and management of international healthcare solutions. Judy also lived and worked in Shanghai for two years with MSH International (China). Now based in Singapore, Judy serves as a Director with BDU International, a niche health insurance player from Spain. As CEO of MSH China, Judy worked to further strengthen the local management team, identified potential future leaders, developed and implemented corporate growth strategies to tap on the vast opportunities in China for the expansion of MSH's Third Party Administration & Health insurance business. Concurrently, Judy also served as Director, Business Development (Asia) for MSH International, where she leveraged on her knowledge of the Asian healthcare landscape to develop niche and untapped markets for MSH. Using her in-depth knowledge of medical facilities in Asia, Judy worked closely with a diverse portfolio of healthcare providers to serve clients from across the region. Under her tenure with MSH International & MSH China, the company won several awards including the Asian Insurance Review's Best Service Provider (Asia) Award in 2013, the China HR Development Award for Most Innovative Strategy Award for 2016 and a CSR Award for an Alzheimer's program with a local charitable foundation in Shanghai in 2016. Prior to joining MSH, Judy was Director of Marketing for MOH Holdings (MOHH), driving the international branding, marketing strategy and referral networks for Singapore's public tertiary hospitals and specialist centres. With more than a decade of medical travel marketing experience in Asia, Judy was instrumental in marketing Singapore's public healthcare. Aside from spearheading branding efforts to develop and create awareness of the Singapore public healthcare group brand in the global arena, Judy led the development and deployment of marketing strategies both regionally and internationally, venturing as far as the USA, UK, Russia & China to develop new & lucrative medical travel markets for Singapore's public healthcare group. Judy also co-organised the First Singapore-Oman Medical Exchange Forum in Muscat. This initial efforts led to six successive Medical Seminars also held in Muscat, for the benefit of jointly sharing advanced medical knowledge between Singapore & Oman, in the various medical specialties. Judy also served as a Director of Innoheart, a med-tech pre-clinical Contract Research Organization providing evaluation and research expertise for bio-medical implants. Before returning to Singapore to join MOHH, Judy spearheaded healthcare marketing programs for the Bangkok Hospital Group and Bumrungrad International Hospital, Thailand's leading premier hospitals. Judy drove the strategies and hands-on execution of healthcare marketing programmes for the Bangkok Hospital Group and Bumrungrad International Hospital; two leading premier hospitals in Thailand. Judy played a major role in building up the international branding for these hospitals in Indochina, Mongolia and South Asia; partnering with local Providers/Physicians/Payors for medical seminars and national conferences. Judy also played a key role in establishing Representative Offices for both hospitals and led their marketing efforts in the diverse markets of Bangladesh, Cambodia, Mongolia, Myanmar, Nepal and Vietnam. Judy has a proven track record in business development, is an innovative problem solver, corporate strategy thinker, creative marketer and more importantly, a people developer. The greatest differentiator a company has, is not in their products or services or even in what they do but, who they have.
Mr Leow Teng Hee
Mr Leow Teng Hee (Engineering)
Mr Leow Teng Hee has worked in the energy industry for more 38 years in the Refinery, petrol chemical, LNG, Oil & Gas production, geothermal steam processing, power plant and environmental facilities.
Teng Hee has held previous key engagements with Shell, ABB, Yokogawa, Sembawang and Brown & Roots Engineers early in his career and has deputised for international leading companies such as Natco, John Zink, BakerHughes, Toyo Engineering, Gusto and Wimpey from design to startup consultant/specialist involving new construction, plant revampment, re-instrumentation, expansion, plant audit and de-bottlenecking.
He has delivered pioneering projects and plants from engineering, procurement, construction to commissioning. Teng Hee has also delivered and sold process equipment throughout Asia Pacific, Middle East, Africa and Brazil in providing a complete range of fluid separation, treatment and conditioning solutions both onshore and offshore.
Teng Hee conducts R&D and pilot studies into enhanced mass transfer, including licensing his own proven technologies.
Professor Anthony Paul Roskilly
Professor Anthony Paul Roskilly
BSc, PhD, CEng, CMarEng, FIMarEST
Professor Roskilly is Chair of Marine Engineering and Director of the Sir Joseph Swan Centre for Energy Research, Associate Director of the National Centre for Energy Systems Integration and an Associate Director of the Institute for Sustainability at Newcastle University. He has held a number of senior positions including Dean of Research for the Faculty of Science, Agriculture and Engineering, supporting and coordinating the research strategy and activity across 10 academic schools and 7 Research Centres and 2 Research Institutes.
Professor Roskilly is the Kuang-pui Chair Professor at Zhejiang University, working closely with colleagues in the Power Machinery and Vehicular Engineering Institute and the College of Energy Engineering. He has a joint engine research laboratory and is a Visiting Professor at Beijing Institute of Technology and also has many collaborative research programmes with Universities in China, including Shanghai Jiao Tong, North China Electric Power and Tianjin.
Professor Roskilly has 30 years' experience in the design, control, and operational optimisation of energy systems and currently manages a personal research team of over 40 PDRAs and PGR students. He is a member of the Science Board of the Energy Storage Supergen Hub, UK contact for the European Energy Research Alliance Joint Programmes for Energy Efficiency in Industrial Processes (EEIP) and Energy Systems Integration (ESI).
Professor Roskilly is an Associate Editor of Applied Energy (APEN) and been Guest Editor for a number of APEN Special Issues on Clean Transport, Energy Storage and Sustainable Thermal Energy Management. He has published over 100 journal articles over the last three years, receiving more than 2,000 citations during this period. Over the last 2 years Professor Roskilly has been the lead PhD supervisor for 13 graduating students.
Professor Roskilly is a member of the Engineering and Physical Sciences Research Council Peer Review Associate College and the Leverhulme Trust Advisory Panel in the UK. He has been a reviewer for a number of international funding bodies, including the Swiss National Science Foundation, Argentina National Scientific and Technical Research Council, Israel Ministry of Science, Technology and Space and Singapore National Research Foundation.
Mr Lawrence Eu (Audit & Risk Management)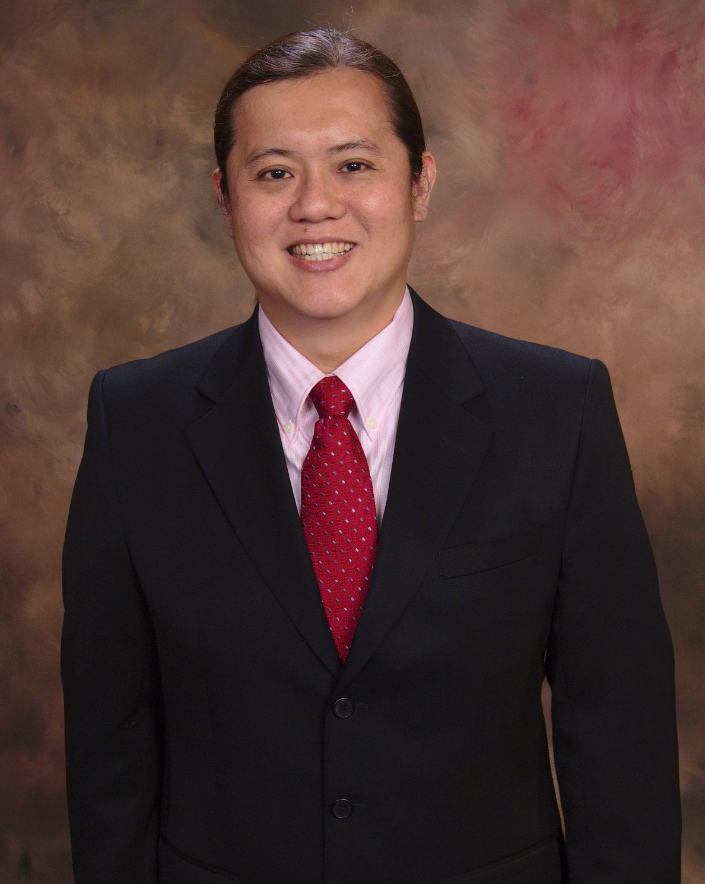 Mr Lawrence Eu (Audit & Risk Management)
Lawrence Eu is the co-founder and President of Seattle-based Great Earth Group. Great Earth Group is a small family-run boutique collection of 4 companies in the real estate capital and space market.
Great Earth Group specializes in Real Estate acquisition and disposition, real estate Investment, Property Management, Asset Management, Capital Syndication and Business Matchmaking Services. The Group provides one-stop Business-to-Business, Business-to-Consumer, Consumer to Consumer and Investor to Business services from its base in Washington State, USA. Great Earth Group conducts business throughout the United States of America and globally.
Great Earth Group mission statement is "We aim to use our intellectual knowledge and experience to enable and empower you to informed decisions and do business". Our Vision is to be "your preferred real estate and investment house and to enable and empower you to transform the way you buy, sell, lease, operate, management and invest your properties, spaces and business through certified methodologies and improved efficiencies". Top brokers (formerly known as agents) in Great Earth Group are Certified Commercial Investment Members (CCIM) of the CCIM Institute, Certified Retail Real Estate Professional (CRRP) awarded by the International Council of Shopping Center (ICSC), Certified International Property Specialist (CIPS) awarded by National Associated of Realtors (NAR) and Certified Luxury Home Marketing Specialist (CLHMS) awarded by the Institute of Luxury Home Marketing (ILHM).
Prior to founding the Great Earth Group in Seattle, Lawrence Eu was the managing director of the family construction business in Singapore. Eu has also served as General Manager in Wuthelam Group, Manager in the Chief Technology Officer (CTO)'s office in Singapore Technologies Engineering Ltd and engineer in the Defence Materiel Organisation (DMO) of the Singapore Ministry of Defence.
Lawrence Eu graduated from the University of Arizona with a Master of Science in Aerospace Engineering in 1997 and a Bachelor of Science in Aerospace Engineering in 1996.
Lawrence Eu is married and has 3 children and lives in Washington State, USA.