Dr Soh Chee Seng (Finance Affairs)
Dr. Soh Chee Seng is Technical Consultant on Trade Finance Issues for the Association of Banks in Singapore (ABS) and Non-Exclusive External Trade Finance Adviser of a number of international banks in Asia Pacific. He is also member of the Advisory Board of Global Trade Corporation, a software design and implementation company. He has more than 25 years experience in trade finance operations with local and foreign banks in Singapore and Malaysia. He served as a member of the UCP600 Drafting Group commissioned by the ICC Banking Commission to revise UCP500 and member of the task force on international standard banking practice for documentary credits. Dr. Soh is also a member of the Panel of Experts, International Chambers of Commerce (ICC) Rules for Documentary Credit Dispute Resolution Expertise (DOCDEX). Dr. Soh also served as co-chair of the ABS Guidelines on Anti-Money Laundering and Countering the Financing of Terrorism.
show more
Dr. Soh is also council member of ISP ("International Standby Practice") Council and associate director of the Institute of International Banking Law and Practice, Inc., USA. He is editorial member of Documentary Credit World ("DCW"), a monthly publication by Documentary Credit World, Inc., USA. He has also contributed numerous articles relating to trade finance issues to the DCW, i.e. "Escalation Clauses on Oil Letters of Credit", "Revisiting ICC Opinion TA772 – Function of Certificate of Origin" and more. He is also co-writer of "UCP600: An Analytical Commentary" with Professor James E. Byrne, Vincent M. Maulella and Alexander Zelenov, published by the Institute of International Banking Law & Practice, Inc., USA.
Dr. Soh has been invited by ICC National Committees, including ICC Austria, ICC China, ICC Indonesia, ICC Malaysia, Taiwan Academy of Banking and Finance and numerous financial institutions and bankers associations in the region to conduct a series of workshops and seminars on International Trade Finance, Frauds and risks in Trade Finance, Trade Based Financial Crime including Anti-Money Laundering and Terrorists Financing, International Standard Banking Practice, Uniform Customs and Practice for Documentary Credits, International Standby Practice, Independent Guarantees and International Commercial Terms. He has also been invited by the Supreme People's Court of China, Shanghai High People's Court and Tianjin High People's Court to conduct seminars on the ICC ("International Chamber of Commerce") modal rules for independent financial instruments as well as international standard banking practice for the senior judges in China. He has also been invited as an expert witness to give his opinions on numerous LC lawsuits in major cities of China including Hong Kong, Malaysia, Singapore and South Korea.
Dr. Soh received his Ph.D. major in International Law from the China University of Political Science and Law in 2011. His dissertation is "Negotiation under the Law of Letter of Credit". He received his first degree, Bachelor of Commerce with first class honours major in Economics, from Nanyang University, Singapore, in 1973, and completed the Advanced Bank Management Program with the Asian Institute of Management in Manila in 1986.
show less
---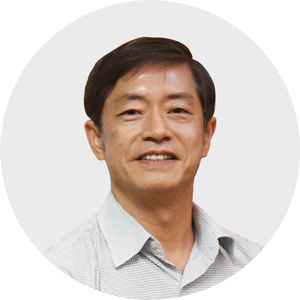 Mr Ng Kai Wa (Technology)
Mr. Ng Kai Wa is a renowned serial entrepreneur from Singapore. He is the Founder and CEO of Innomedia Pte Ltd, a leading supplier of Broadband IP Telephony solutions that delivers high-quality voice data over IP networks since 1995.
show more
Mr Ng co-founded Creative Technology in 1981 and served as their Chief Technical Officer and Vice Chairman until 1995. He has been an independent director of Creative Technology since 2005. Mr Ng is also the Chairman of Tocco Studios, a startup offering IT solutions in consumer interfaces and travel mobility.
Mr Ng currently sits on the Board of Advisors, School of Information Systems in Singapore Management University (SMU), and is also a board member of SMU's Institute of Innovation & Entrepreneurship. He also established the "Ng Kai Wa Scholarship" in SMU.
show less
---
Ms Judy Lim (Healthcare)
Deeply Passionate about Healthcare and Health Insurance
Ms Lim is a 17 year veteran in the healthcare and health insurance industries. Judy lived and worked in Bangkok, Thailand for 20 years before returning to serve with the Ministry of Health Holdings (MOHH) in Singapore. After her service with MOHH, Judy served with Mobility Saint Honoré (MSH) International, a fully owned subsidiary of the Rothschild family's SIACI Group.
show more
MSH International is headquartered in Paris, France and is a world leader in the design and management of international healthcare solutions. Judy also lived and worked in Shanghai for two years with MSH International (China). Now based in Singapore, Judy serves as a Director with BDU International, a niche health insurance player from Spain. As CEO of MSH China, Judy worked to further strengthen the local management team, identified potential future leaders, developed and implemented corporate growth strategies to tap on the vast opportunities in China for the expansion of MSH's Third Party Administration & Health insurance business. Concurrently, Judy also served as Director, Business Development (Asia) for MSH International, where she leveraged on her knowledge of the Asian healthcare landscape to develop niche and untapped markets for MSH.
Using her in-depth knowledge of medical facilities in Asia, Judy worked closely with a diverse portfolio of healthcare providers to serve clients from across the region. Under her tenure with MSH International & MSH China, the company won several awards including the Asian Insurance Review's Best Service Provider (Asia) Award in 2013, the China HR Development Award for Most Innovative Strategy Award for 2016 and a CSR Award for an Alzheimer's program with a local charitable foundation in Shanghai in 2016. Prior to joining MSH, Judy was Director of Marketing for MOH Holdings (MOHH), driving the international branding, marketing strategy and referral networks for Singapore's public tertiary hospitals and specialist centres. With more than a decade of medical travel marketing experience in Asia, Judy was instrumental in marketing Singapore's public healthcare. Aside from spearheading branding efforts to develop and create awareness of the Singapore public healthcare group brand in the global arena, Judy led the development and deployment of marketing strategies both regionally and internationally, venturing as far as the USA, UK, Russia & China to develop new & lucrative medical travel markets for Singapore's public healthcare group. Judy also co-organised the First Singapore-Oman Medical Exchange Forum in Muscat. This initial efforts led to six successive Medical Seminars also held in Muscat, for the benefit of jointly sharing advanced medical knowledge between Singapore & Oman, in the various medical specialties. Judy also served as a Director of Innoheart, a med-tech pre-clinical Contract Research Organization providing evaluation and research expertise for bio-medical implants. Before returning to Singapore to join MOHH, Judy spearheaded healthcare marketing programs for the Bangkok Hospital Group and Bumrungrad International Hospital, Thailand's leading premier hospitals. Judy drove the strategies and hands-on execution of healthcare marketing programmes for the Bangkok Hospital Group and Bumrungrad International Hospital; two leading premier hospitals in Thailand. Judy played a major role in building up the international branding for these hospitals in Indochina, Mongolia and South Asia; partnering with local Providers/Physicians/Payors for medical seminars and national conferences. Judy also played a key role in establishing Representative Offices for both hospitals and led their marketing efforts in the diverse markets of Bangladesh, Cambodia, Mongolia, Myanmar, Nepal and Vietnam. Judy has a proven track record in business development, is an innovative problem solver, corporate strategy thinker, creative marketer and more importantly, a people developer. The greatest differentiator a company has, is not in their products or services or even in what they do but, who they have.
show less
---
Dr Huang Ping Yi
Deep Ocean Water Expert
---

Professor Anthony Paul Roskilly
BSc, PhD, CEng, CMarEng, FIMarEST
Professor Roskilly is Professor of Energy Systems in the Department of Engineering, at Durham University and Director in the Durham Energy Institute. He was director of the Sir Joseph Swan Centre for Energy Research, Associate Director of the National Centre for Energy Systems Integration and an Associate Director of the Institute for Sustainability at Newcastle University. He has held a number of senior positions including Dean of Research for the Faculty of Science, Agriculture and Engineering, supporting and coordinating the research strategy and activity across 10 academic schools and 7 Research Centres and 2 Research Institutes.
show more
Professor Roskilly is the Kuang-pui Chair Professor at Zhejiang University, working closely with colleagues in the Power Machinery and Vehicular Engineering Institute and the College of Energy Engineering. He has a joint engine research laboratory and is a Visiting Professor at Beijing Institute of Technology and also has many collaborative research programmes with Universities in China, including Shanghai Jiao Tong, North China Electric Power and Tianjin.
Professor Roskilly has 30 years' experience in the design, control, and operational optimisation of energy systems and currently manages a personal research team of over 40 PDRAs and PGR students. He is a member of the Science Board of the Energy Storage Supergen Hub, UK contact for the European Energy Research Alliance Joint Programmes for Energy Efficiency in Industrial Processes (EEIP) and Energy Systems Integration (ESI).
Professor Roskilly is an Associate Editor of Applied Energy (APEN) and been Guest Editor for a number of APEN Special Issues on Clean Transport, Energy Storage and Sustainable Thermal Energy Management. He has published over 100 journal articles over the last three years, receiving more than 2,000 citations during this period. Over the last 2 years Professor Roskilly has been the lead PhD supervisor for 13 graduating students.
Professor Roskilly is a member of the Engineering and Physical Sciences Research Council Peer Review Associate College and the Leverhulme Trust Advisory Panel in the UK. He has been a reviewer for a number of international funding bodies, including the Swiss National Science Foundation, Argentina National Scientific and Technical Research Council, Israel Ministry of Science, Technology and Space and Singapore National Research Foundation.
Professor Roskilly's Google Scholar Profile
show less
---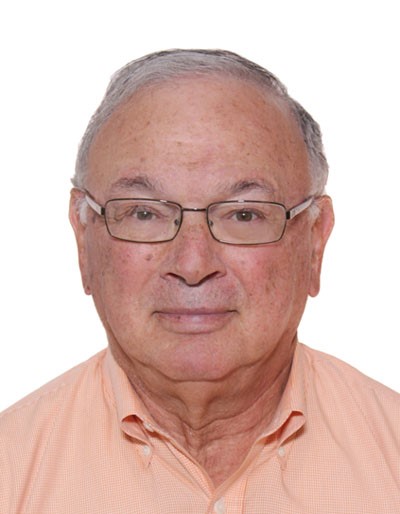 Professor Harvey Winters
Professor Harvey Winters is Professor Emeritus at Fairleigh Dickinson University. Professor Winters received his Ph.D. degree in 1970, from Columbia University, New York in Chemical Biology and obtained a Post-Doctoral Fellowship at Columbia University on micro-fouling of marine surfaces supported by Office of Navy Research (ONR).
show more
His career in studying biofilm formation on reverse osmosis membranes began in 1975 when Professor Winters formed a biofilm research group at Fairleigh Dickinson University which was supported by the Permutit Corporation through a research contract with the Office of Water Research and Technology (OWRT), Department of Interior, United States Government. He studied the mechanism of biofilm formation involving seawater reverse osmosis desalination membranes.
In 1988, Professor Winters research biofilm team at Fairleigh Dickinson University formed a Seawater Reverse Osmosis Desalination Membrane Technology Transfer Center to interact with various industrial companies involved in this technology which was supported by United States Bureau of reclamation.
From 1997-2000, Professor Winters was supported in his research by the Middle East Desalination Research Center (MEDRC), Muscat, Oman. This research group included researchers from University of New South Wales (Sydney, Australia) and researchers from Sultan Qaboos University, Muscat, Oman. The project funded by MEDRC studied the critical flux involved in organic and biofouling of Reverse Osmosis membranes. As part of his research with MEDRC, he was involved with desalination activities in Israel, Jordan and Palestinian Water Authority
From 2002 through 2015, Professor Winters took a leave of absence from Fairleigh Dickinson University and became Visiting Professor at Nanyang Technological University (NTU) in the Singapore Membrane Technology Center and Visiting Professor at King Abdullah University of Science and Technology (KAUST) in Saudi Arabia. This period of time allowed Professor Winters to do biofilm research with several of the best research professors in the world.
He has assisted many governmental water agencies and desalination companies world-wide. His research has focused on fouling of Reverse Osmosis desalination membranes in wastewater and seawater applications and how to minimize its effects on the production of water and energy usage. Professor Winters has consulted for DuPont, GrahamTek Singapore, Singapore Public Utilities Bureau, Virgin Island Water Authority, Turks and Caicos Water Corporation, Consolidated Water Corporation, Hyatt Hotels, Sharjah Water Authority, Water & Power Authority of Abu Dhabi, and Permutit Corporation.
He has over one hundred research publications and conference proceedings and holds one patent in RO desalination, all involved in the area of reverse osmosis membrane fouling. He has presented many papers at international conferences on desalination, describing his research efforts in area of membrane fouling.
Professor Winters is a reviewer for Journal of Membrane Science, Journal of Desalination, Water Research, and IDA Journal and has also served as a Director of the International Desalination Association (IDA).
Professor Harvey Winters' google scholar page
show less
---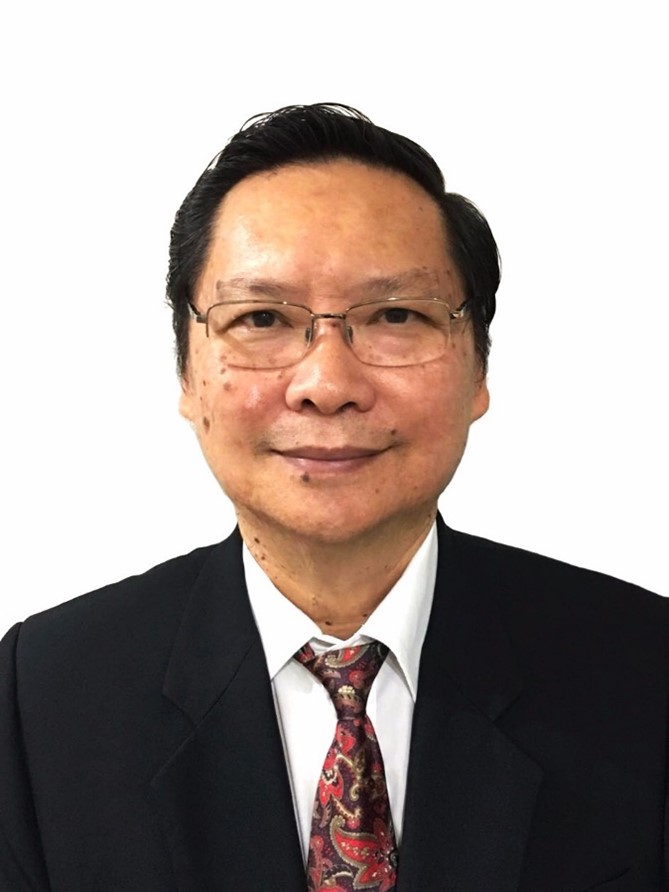 Mr Eu Hong Gay
Hong Gay has had a career spanning five decades in the waste to energy industry, waste water recycling industry and in the development of membrane technology. He has wide experience coming from his work with the Government of Singapore, in government linked companies as a contractor, and has been involved in research and development work with the two top universities in Singapore. He has plant operational experience both while working in the Government sector as well as in the private sector.
show more
In the early days of his career ( 1976 to 1978) , Hong Gay, a government scholar, was one of the few key Engineers selected by the Government of Singapore to be sent for industrial attachment and training in Germany in preparation for the start-up and operations of Singapore's first large scale municipal waste incineration plants where energy from the waste burnt was recovered for power generation. This was the Ulu Pandan Refuse Incineration Plant which was designed for burning of 1200 tons / day of solid waste whereby 16 MW of power was recovered. The plant was commissioned in 1979 and Hong Gay operated the plant as Senior Operations Engineer until 1982. He holds a First Class Steam Engineers Certificate which allowed him to operate steam boilers and turbines in that plant.
In 1982, Hong Gay was nominated to work on Singapore's centralised sewage pumping station telemetry project. There as Senior Engineer, he was in charge of all sewage pump stations and maintenance of waste water plants in Spore with operations that were remotely monitored via a telemetry system.
Hong Gay's two most notable projects are Project Hazel and Project Jewel when he developed the then largest toxic waste incinerator in Singapore ( at 70 tonnes/day ) for treating of petrochemical wastes in the late 1990s on Jurong Island. Simultaneously, he developed Spore's largest effluent water to process water plant in Singapore which then sold High Grade Industrial Water (HGIW) to various petrochemical plants and refineries on Jurong Island.
The HGIW project was able to produce process water cheaper than PUB's tariffs and the water was also delivered at a better water quality. This was a runaway success. The PUB took this one step further with treatment to make the recycled water suitable for drinking under the NEWater brand name.
The toxic waste incinerator was based on the fluidised bed process then built by Seghers of Belguim, before this company was acquired by Keppel. This plant is still operating today and burning carbon soot produced from Singapore Syngas.
In 2005, Hong Gay left SembCorp to join GrahamTek and he was then involved in developing the 16 inch RO technology . This technology was pioneered successfully at the Bedok Newater Factory at a capacity of 55,000 m3/day. This is now also a PUB show piece.
In the area of R&D, he lead his previous company in piloting the 16 inch RO in Perth, Australia, Canary Islands, Spain and in Sharjah, UAE.
In his later years, he also worked as a project developer in the development of marine based desalination plants. This development was undertaken with PSA Marine where a 400 m3/d desalination plant was built on board a water boat.
Hong Gay had also consulted with other well-known professors with organisations such as SEWA ( Sharjah Electricity and Water Authority ) in the field of control of RO membrane bio fouling and in the design of membrane based water recycling and sea water desalination plants.
show less