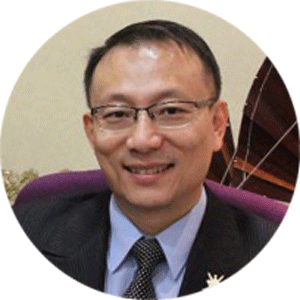 Mr Yaoshen Hu
Yaoshen's career has always been in technology and business management with more than 20 years of corporate experience in Taiwan, Singapore and the Middle East, including 10 years in the Sultanate of Oman.
Currently based in Singapore, Yaoshen leads the company to explore synergies for investment and development between Singapore, Taiwan, and Oman.
One of the flagship projects under TFIWPL is the Deep Ocean Water Project (DOW). Yaoshen formed a technology alliance with various DOW industrial leaders in Taiwan and Japan to leverage on their technology, application, and investment into developing DOW in Oman. The other flagship project under TFIWPL is the Fishery Development Project, where Yaoshen leveraged his strong networks in Taiwan to bring about opportunities for investment and growth into the fishery industry of Oman.
Yaoshen served as the Chief Technology Officer and as the Director for Business Development of Seven Seas Victory Knights Co. (SSVKC) in Oman, a company jointly formed between Victory Knights Management and Consultancy Services (VKMCS, Singapore) and Seven Seas Group (Oman). His tenure as the CTO saw him through the development, selection, and acquisition of products and services best fitted to the needs of the Oman market. Yaoshen had successfully closed technology deals with local Oman banks, developed and managed Technology Transfers from Taiwan to Oman, led trade missions to cement investment decisions into Oman, and interfaced between investors and local stakeholders in negotiations and post-sale support services.
Prior to joining VKMCS, Yaoshen was the Senior Application Engineer in Cabot Microelectronics and assigned Onsite Head in charge of next generation technology R&D with global leading semiconductor foundry company. He served as an interface between the R&D departments of CMC and its customers. In his tenure, he successfully closed long-term multi-million dollar deals involving next-generation process development.
Yaoshen was also an R&D engineer and Section Manager in Trace Storage Technology Corporation, and was in charge of research and development of next-generation chemical mechanical polish processes in hard disk drive substrates.
Yaoshen has always been at the forefront of technology management and business development throughout his career. His strength lies in his ability to discern the right partner with the right technology solution, and to be able to strike good rapport through his amicable personality and his no-nonsense professional attitude. His mastery of both Mandarin and the English language and ability to appreciate different individual needs had also bridged gaps on language and culture and afforded him the opportunity to excel as the centrepiece of negotiation and alignment.